Summer fun in Austria
That is the taste of Summer!
Those seeking a sport hotel in Zillertal will find many hits in the Internet. And with the alpina a real hit. Because: We do sports with style!
Sport is lifestyle: move, take care of yourself, experience something, be active. The alpinahotel is not only your family Lifestyle Hotel in the Zillertal, but also - depending on the season - your bike or hike hotel, your golf hotel in the Zillertal or your ski hotel in the Zillertal. Whatever you want ...


Whether relaxing days at the swimming lake or an action-packed holiday program for hot days: The summer in the Zillertal has many flavours. Let it melt on your tongue ... 


Alpina is active: Hiking & Biking in Zillertal
With its magnificent mountain panorama on its 55 3.000-metre peaks, the Zillertal is one of the most picturesque places, to spend your holiday. One-third of the valley is declared a protected nature reserve park the "Nature Park Zillertal Alps". However, mountains are not only there to admire, but also to reach. Not for nothing we call our valley "the most active valley in the world".


Take your walking shoes or your mountain bike and become a summiteer! And if you once need a break: 135 mountain huts along the route invite you to rest and enjoy the original Zillertal dishes and natural products.


Check the interactive card of the Zillertal: → Interactive Card
Hiking wonderland Zillertal
Blue sky, green forests and craggy cliffs, blooming meadows, babbling streams and crystal-clear mountain lakes ... this is no postcard and no home movie set which we describe, but the magnificent nature surrounding our sport hotel in the Zillertal.


More than 1.000 kilometres of hiking trails across the Zillertal take you step by step into the intact alpine landscape. You decide the height: between 500 and 3.500 metres above sea level you will find tours of all levels of difficulty. If a pure nature experience is not enough for you, then go on "educational trip" with numerous themed trails. Receive interesting information about traditional alpine farming, bird and plant life, as well as the history of the Zillertal.
alpina for alpinists:
once a week guided hiking tour
free hire of rucksack, hiking poles, Nordic walking poles
get more information about theme or hiking routes in the Zillertal at the reception
If bicycle, racing bike or mountain bike – in the Zillertal you will find a tour for every vehicle. No wonder with such a wide range of routes: 800 kilometres of ideally developed routes with up to a total of 27.285 vertical metre passes from alpina across the Zillertal – 214 km of blue routes, 274 km of red routes and 336 km of black routes.
While families and pleasure cyclists cruise on quiet cycle paths in the sunny valley floor, fitness, professional cyclists scale the surrounding summits. For racing cyclists the popular Alpine roads are ideal: the Zillertal High-altitude Road, the roads into the side valleys of the Zillertal or the crossing of the Gerlos Pass.
Alpina for saddle-fast:
free bike rental – mainly mountain bikes
E-Bike rental for € 10,00 per E-Bike and day
get more information on cycling routes in the Zillertal at the reception
1000 Adventures
Bikehotel alpina Zillertal
Golf in Zillertal, Tyrol
The premium destination for your golf holidays in Austria
Golf in Tyrol ... Golf in Zillertal ... golf sport is very popular in "the most active valley in the world". Idyllic located golf courses attract golf players from all over the world with stunning offers. Renowned golf schools with designated teachers make your golf holiday in Tyrol a unique experience – for every skill and each age. Not only for advanced enthusiasts of the tee shots the Zillertal is a true golfing oasis. Beginners, kids and of course pros get their money's worth on a golf holiday in Tyrol.


7 in one fell swoop at the golf holiday in Austria
Would you like to play golf where it is the most beautiful? Why not spend holidays where it is its most beautiful: in the alpinahotel in Fügen – your golf hotel in Austria. Our convincing arguments for your holiday at the alpina:


the 18-hole championship course
over 65 hectares
roofed driving range
golf school
monday till sunday from 8 to 6pm
Within a radius of only 50 km to our golf hotel in Tyrol there are located seven top golf courses of the highest standard. Here a small selection ...
One of the most beautiful courses in Austria, the golfclub Achensee in Pertisau, is just a 15 minute car drive from the alpinahotel. Only a small walk away is the 240 metres long driving range Golfclub Zillertal with two Chipping Greens, Putting Green and a sand bunker. Opening in spring 2014, the 18-hole championship course in Uderns also adds to the golf possibilities in the Zillertal and Tyrol! Golf – a challenging and for some a meditative sport, that will be an experience with a feel-good factor at the alpinahotel ...
 Swimming? Sure! In Freds Swim Academy at the alpinahotel children of different ages can learn the proper swimming technique. And try it out in the indoor/outdoor activity pool in "Woody's". Or you can splash in one of the many Zillertaller lakes close to our hotel.

In the alpinahotel a special refreshment awaits the adults: a roof-top pool in our penthouseSPA. Or explore the Erlebnistherme Zillertal only 5 minutes walk away with an indoor and outdoor body of water covering 2.500 m². Perfect places for the summer in the Zillertal.


Swim, splash and more: A hotel with a kid's swimming academy

Up high & fast: the ecstasy of heights and speed
Would you like to fly high or race down a mountain?
Enjoy the breathtaking views up to 3,000m on a mountain climbing tour.
Breathe in the mountain air while tandem paragliding.
Conquer obstacles and outgrow of yourself in the 2 Zillertal high rope courses – the Outdoorcenter Kramsach and the Outdoorcenter Zillertal in Kaltenbach.
Jump, slide, rappel and climb through the breathtaking gorges with crystal-clear pools, waterfalls and beautiful rock formations on a canyoning tour 
Race from the top of the mountain down the valley on an off-road trike at the Alpine Trike Bahn – a 2km long gravel road.
It's a steep downhill ride at the new Arena Coaster in Zell am Ziller – a 1,450m long summer tobaggan run with waves and jumps and a 360° and a 540° turn. 
Our offers for your summer holiday in Fügen in Zillertal
---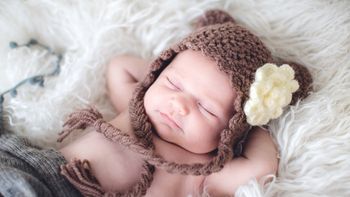 Happy alpini baby perfect
Happy alpini baby perfect
Children from 3 months up are well cared for in our Mini - Baby club under the professional direction of Bianca Hollaus, 3-time mother and pre-school teacher. :-)

All inclusive: Baby day-care, baby carriage, baby bathtub, darkening curtains, baby bouncer, water cooker and bottle warmer,  changing mats, diaper pails, bottle sterilizer, baby bathrobe, baby food, baby bed, child safety locks, baby phone! 
For a fee: Baby swimming course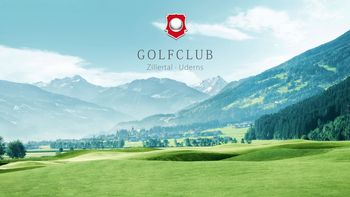 4+3 Family Golf Package
Accommodation including:
alpina lifestyle board
Green fee for the Zillertal Golf Club
Green fee for the Achensee Golf Club
€ 15 beauty & massage voucher
Single with kid
7 overnight stays in a double room "24m²"
Child care from 10 am to 5 pm
And from 2 pm to 9 pm17 o'clock
Scented massage oil wellness massage