Wellness holidays in Zillertal » Treatments
Time for yourself. Time for shooting. Time for care: with our wellness treatments you will enjoy every second three times as much. Close your eyes, leave the daily routine and let our massage experts make you feel completely at ease during your wellness holiday in Zillertal ... 
Romantic moments with wellness for couples

You're happy when your partner happy. Because you both wish for this well-being for each other, give yourselves a gift of well-being for couples in our Spa in alpina zillertal: Indulge together during relaxation massages. Let yourself be pampered with treatments for body & soul. Take a bath surrounded by candle light and soft scents of rose petals or lavender flowers. At the alpina zillertal, wellness for couples is also a gateway for romantic moments of happiness. With our wellness for couples package we make your phantasy a reality.
Beauty holidays in Zillertal

You want to do something special for your natural beauty, youthful and fresh radiance? Then our alpinafeelwell Natural SPA & Beauty is exactly the right place: From top to bottom we take care of your beauty.
Massages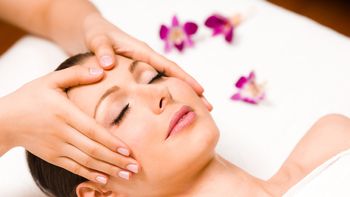 The Bio-Release-Massage is a relaxing face and neck massage. It soothes tension and energy blockages. The Bio-Release-Massage is extremely relaxing against stress and worries.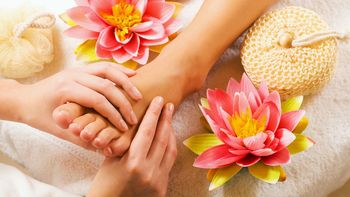 Crystal foot massage with herbal foot bath
Everyone who has every had a foot massage knows how pleasant it can be. After a refreshing and soothing herbal foot bath you can really enjoy the foot massage and let your spirit fly. Ideal after long hiking and ski days.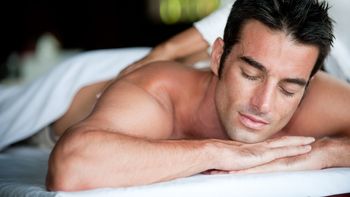 The sport massage stimulates blood circulation, activates metabolism, as well as the venous and the lymph systems. The elasticity of the muscles is improved meaning that regeneration after sport is quicker. The sport massage improves the blood circulation to muscles and raises energy levels. Ideal after long days of skiing and walking.
Eyelash & Eyebrow Tinting
Eyebrow coloring & shaping
Depilation - Lower Legs and Thigh
Facial Treatments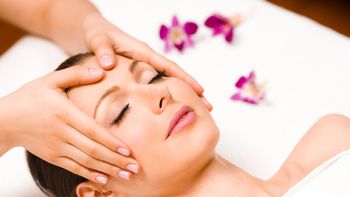 "DIAMANT" Facial treatment
Our new Diamant facial treatment is pure luxury and an anti-aging treatment with immediate effects. Your skin is visibly tightened, feels fresh and supple and fine lines disappear thanks to microdermabrasion (intensive peeling) with diamonds combined with high-quality products. Treat yourself to a luxury  - you will be thrilled with the results.
Facial Treatment "Harmony"
Intensive programme for more vitality and power. Fill up on energy. Revive the your skin's freshness. With a vitalising massage and the stimulating effect of different active ingredients, the body, mind and soul will be reenergised and your skin will appear younger, fresher and more balanced. You will feel wonderfully rejuvenated!
Facial Treatment "Vitality"
Enjoy moments of pure luxury. Pamper your complexion with precious extracts in pure concentrated form and experience the unique effect. Treat yourself to this intensive programme for more vitality and elasticity with first-class products and essences. Enjoy the results of a smooth, balanced and brighter skin which will make gold pale in comparison!
The absolute all-round pamper package for male skin. With selected active ingredients even uncared for male skin is totally regenerated. With a relaxing face and head massage you can refuel energy levels. Your skin will certainly thank you!
Facial Treatment "Anti-Stress"
This oxygen rich treatment for stressed skin awakens new life in your skin. Specially selected active ingredients give your skin more moisture, elasticity and tone. During this treatment worry and stress lines are practically enchanted away!
A refreshing kick for male skin. With the gentle peel dead skin cells are removed and the skin is prepared for absorbing active ingredients. The "Meridian Point Face Massage" ensures a feeling of deep relaxation. The face mask especially for male skin gives the skin a wonderfully soft and smooth feeling.
Hands and Feet
The spa pedicure is an all-round care and pampering programme for your feet. Starting with an aromatherapy foot bath, a following foot peel for deep cleansing, a professional pedicure and a foot massage or foot pack to follow, your feet will feel deliciously relaxed!
Body Treatments
The lightly foaming peel with apricot kernels, vegetable extracts, shea butter and marigold extract protects the skin from drying out and moisturises, leaving the skin particularly soft and smooth.
With the light fragrance of "orchids" this full body peel removes dead skin cells and the skin will feel smooth again. With select extracts and oils the skin will be nourished with moisture and protected from dryness at the same time.
Feelwell Salt Pack "Anti-Cellulite"
Salt body packs are an important part of caring for the skin, they detox the body, rid the body of excess liquid and are the perfect starting point for successful cellulite treatments.
 
Effect: stimulates the circulation, soothes tension and cramping, strengthens the immune system, hinders infection and regenerates cells.
Salt body packs are an important part of caring for the skin, they detox the body, rid the body of excess liquid and are the perfect starting point for successful cellulite treatments. 
 
Effect: stimulates the circulation, soothes tension and cramping, strengthens the immune system, hinders infection and regenerates cells.
With ingredients such as red vine leaves, horse chestnut and ruscus this is an ideal treatment to reduce cellulite and at the same time to prevent it reappearing. Toxins are flushed out, the circulation is stimulated and the tissue is strengthened.
The ingredients of camomile, viola and extract of orchid firm and smooth the skin. This treatment is an intensive care regime for skin in need of regeneration, provides the skin with plenty of moisture and it also has a calming effect. The skin will feel beautifully soft and smooth after this treatment.
This treatment is ideal for everybody who doesn't find the time in their daily lives to care for and pamper their skin. Active ingredients including arnica, pine and pumpkin extract give the skin lots of vitamin E, support the skin's natural balance and has a refreshing effect.
With premium ingredients such as "orchids extract", herbal oils and Vitamin E the skin is cared for and protected. This combination of ingredients also has an anti-aging effect and improves and smoothes the surface of the skin.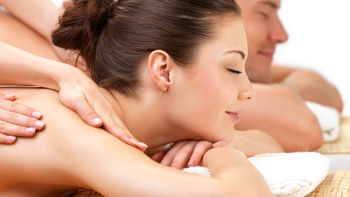 A gentle honey peeling massage with active ingredients like honey, propolis, mountain herbs and mountain crystal salt combined with a massage to entice you to dream. In the following honey-pine bath your body, mind and soul are brought into harmony and you will feel good all over.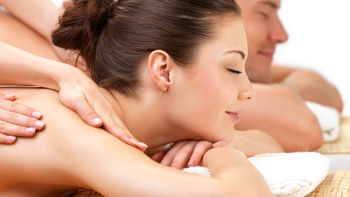 Including one glass of sparkling wine and a small surprise per person
One herbal stamp massage per person
One facial treatment "Harmony" for her
One facial treatment "Anti-stress" for him